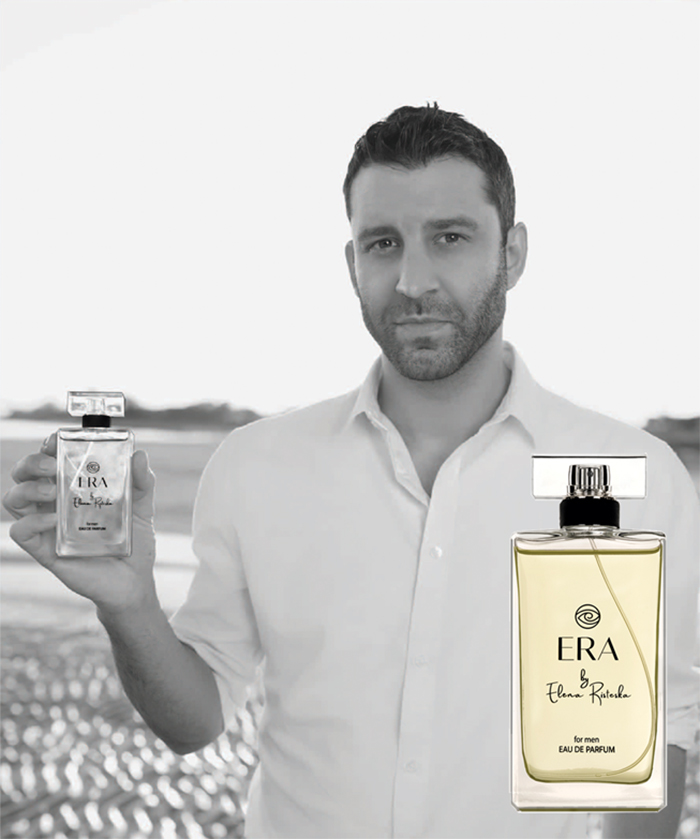 ERA EAU DE PARFUM FOR MEN
A long-lasting fragrance that ensnares the senses and becomes a part of your personality. 
Fresh, Intense, Powerful
The fragrances are the result of a long journey of exploration and the dedicated work of the best team of technologists, produced by the most renown factories in Europe. The scents bring out your most cherished memories, which inspire you to live in the present and make you optimistic for the future. The dawn of a new era in the cosmetics starts with the launch of the two ERA perfumes, for men and for women, two very unique scents resulting from the pursuit for perfection.
ЕRA perfume for men is a contemporary fragrance with elegant, sophisticated and intensive scent for successful, modern and confident man. Surprising you from the very first moment with its extremely pure and bright essence, but at the same time powerful and harmonious persistence. The Era perfume for man is more than just your fragrance, it becomes a part of your personality, giving you confidence and endurance to achieve your goals.
The perfume opens with a rich harmony of icy notes of the Sicilian citrus fruits, lemon, green mandarin and bergamot, immediately pierced by the warm, woody, sweet scent and fiery combination of tobacco, cedar and exotic guaiac wood. The result is an incredible cocktail of masculine sensuality and intense touch of excitement. The heart notes, derived from luscious lavender give a clean, fresh note to the olive flower and Mediterranean anise, creating an unusual feeling of calmness and freedom. The notes of patchouli from tropical Asia give a magical rich intensity and depth. The vanilla scent in the end induces nostalgic feeling of longing.
Top notes: lemon, green mandarin, bergamot
Heart notes: lavender, olive, anise
Base note:cedar, patchouli, vanilla, tobacco, guaiac wood